Have you explored genuine utilising a genuine and trusted review platform for your business? your competitors could well be ahead of you by exploring the "Best Online Review" service provider to boost their online SEO visibility, credibility, customer relationships, and brand reputation. So, how does a review platform work and thus help your business?
Customer UX Insights may be the most relevant information you can have and genuine Customer Reviews is one of the most beneficial direct returns you can have – even more important than the monetary returns from a service!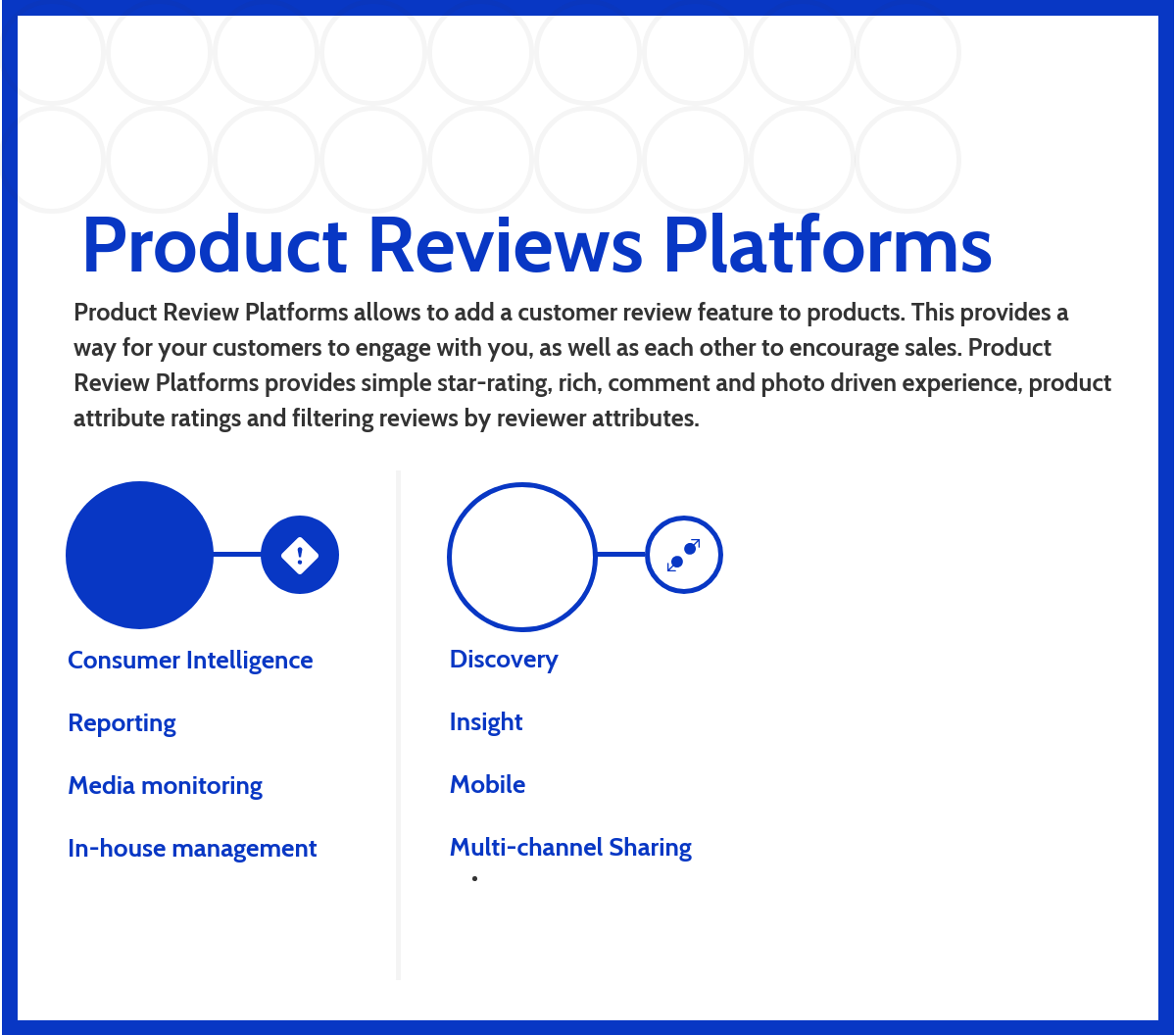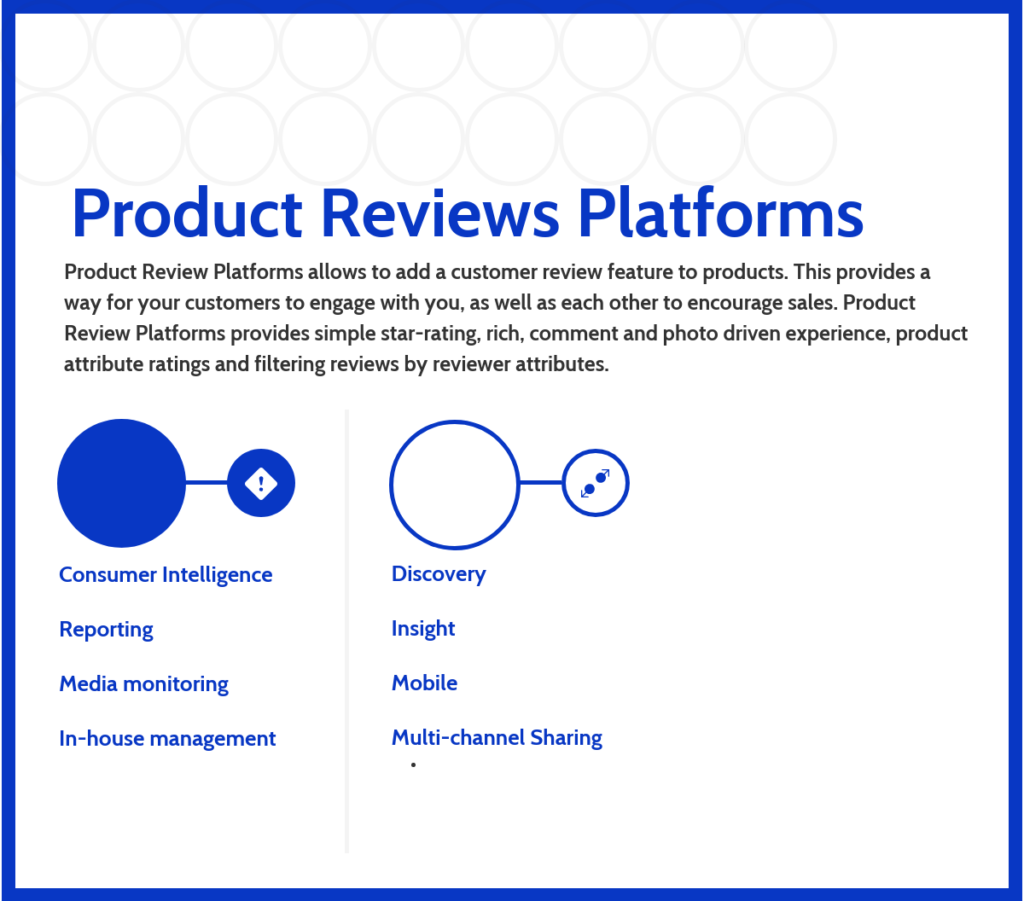 Online review services and platforms get you both genuine customer reviews and therefore valuable customer insights. So, we wondered why not introduce our favourite clients and readers to our favourite online review partner – Feefo.
We are often asked by our clients (who are also businesses, coming to us for better online visibility and marketing) regarding how we get such genuine reviews, if it is worth hiring an online review, and if these reviews are beneficial to us. Ergo, we have gathered the most frequently asked questions on Online Reviews to make a quick but comprehensive guide to hiring customer review platforms to address all your doubts in the process.
Which is the Best UK Online Review Platform?
An ideal online review platform will fetch your business authentic testimonials from real people who speak from their first-hand experience. As a result, you get the truest and most accurate customer insights – insights that will give many metrics a run for their money. Feefo, Trustpilot, reviews.co.uk are some of the many in business. We trust and recommend Feefo for their insight features, social share features, pricing, flexibility, trusted merchandise, and eCommerce plugins plus we the team here at One9Seven6 have at some point worked with Feefo with previous employers to gain more trusted reviews.
Let's Compare The Top UK Review Sites - Feefo vs Trustpilot
| | | |
| --- | --- | --- |
| | Feefo | Trustpilot |
| Year of Founding | 2007 | 2007 |
| Review Insights from Analytics | Yes | No |
| Geographical base | Denmark | The United Kingdom |
| Categories | Product Reviews, Online Reputation Management (ORM), Experience Management, and Search Engine Optimisation (SEO) | Product Reviews and Online Reputation Management (ORM) |
| Google Seller Ratings tie-up | Feefo reviews count as Google Seller Ratings, show up in search results, and thereby minimise Adwords expenditure | Trustpilot reviews may be generated on Google Seller Ratings as per the license agreement |
| Import Existing Reviews | Can be imported | Cannot be imported |
| Product reviews | Yes | Yes |
| Company reviews | Yes | Yes |
| Verified reviews | Yes | Yes |
| Non-Verified reviews | No. All reviews are verified. | Yes |
Always choose an online review platform that is capable of proving their worth with their actions rather than words that sound more like a poor takeoff.
What is the most trusted review site and why?
Trust comes from ethical behaviour within the workspace and beyond. Feefo helps you provide a better customer experience (CX), validate CX through customer reviews, feedbacks, and surveys, and measure audience engagement. By understanding consumer behaviour you can learn more about your audience retention through the right insights. This sterling online review platform will let you identify proper opportunities that will help you strategise faultlessly. It is also important to select an agency that believes in the power of organic growth, brand development, and customer acquisition through precise digital advertising. Feefo is being ranked time and time again for its brilliant services by many.
Are Feefo reviews genuine? Are Feefo reviews legitimate?
Feefo guarantees real reviews from real people so that you can obtain real insights. Feefo T&C, contact channels, support, and knowledge base further fortify this assurance. That is simply how Feefo reviews work. You also can choose to use the reviews solely to improve the different attributes of your business or display them. Feefo would only avoid reviews for their bad language, offensive content, litigious content, lack of relevance, or if it is proven false.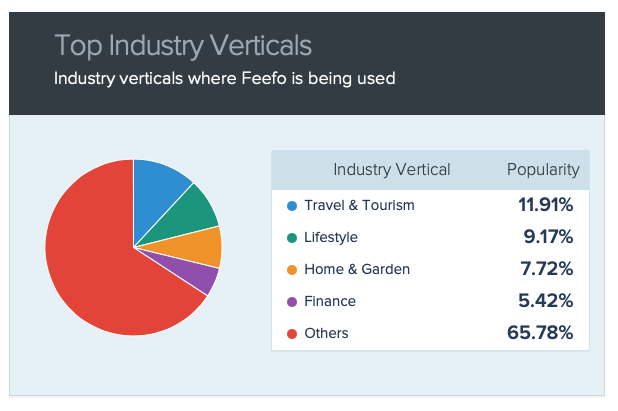 How can you tell if reviews are fake?
Online review platforms can also at times leave fake reviews. But we have identified how to spot them as we believe in candid growth to stand the test of time. Reviews offer customer insights in the rawest form that would help a business to improve. An online review website helps to Here are some tips to spot fake reviews:
Extremely biased reviews may be fake (you will see a lot of website like to control their reviews to manipulate the bias)
Coinciding or repeating dates (fake reviews posted in bulk or to counteract the effect of a negative review)
Have a look at the reviewer's profile. Does it look fake? Is the name legit as per social media websites or Google?
Look at other reviews by the same reviewer
The repeated mentioning of a brand
Is the location of the reviewer irrelevant to the product or service?
Degrading a brand to uphold another
Less common words might have been used by a "ghost" reviewer who is trying to impress the business itself
You can also image search the profile picture
So how do I check a company's Feefo reputation?
Easy! The Feefo official website allows you to search for a company. See what people who have experienced the products and services of a company want to say about them before you try your hand.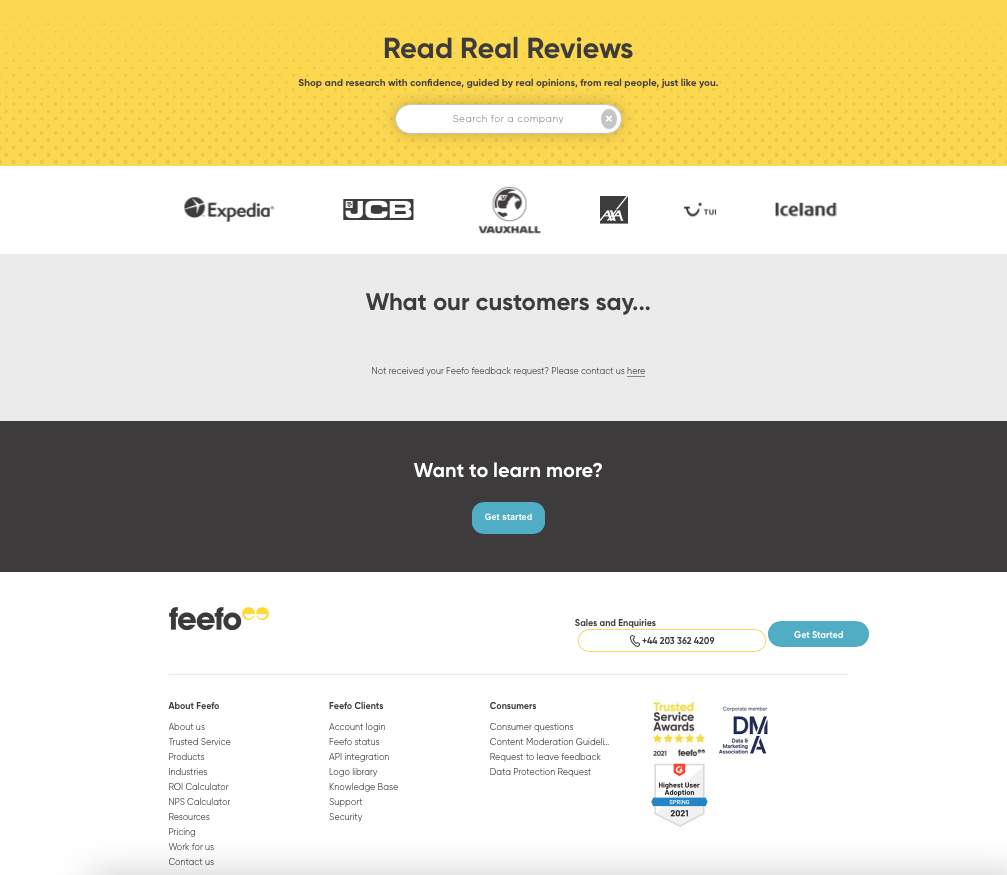 Or simply search with the company's name and the keyword "Feefo review" to get results.
How do I review a company on Feefo?
How do you write a good customer review? What do I write in a customer review?
The simplest answer is – your genuine, unpolished take on the business, the service you received, or how well the product works for you.
Include all the relevant details as briefly and to the point as possible.
If you have had an issue but the service was good overall, first speak to the business about it to get help in resolving it. You can mention it in the review, but be more understanding with the star ratings. But you are not the customer another business wants if you are complaining before they can look into it. (For example: "I liked/loved the service overall… I had so-and-so issues that were resolved immediately by the team… The customer support was good/needs to improve…")
Constructive feedback helps the business improve up to the mark, make your next service more proper, and make it easier for future customers like you to use them. Past reviews have helped you, and may your reviews help someone, while good and willing businesses grow in the right direction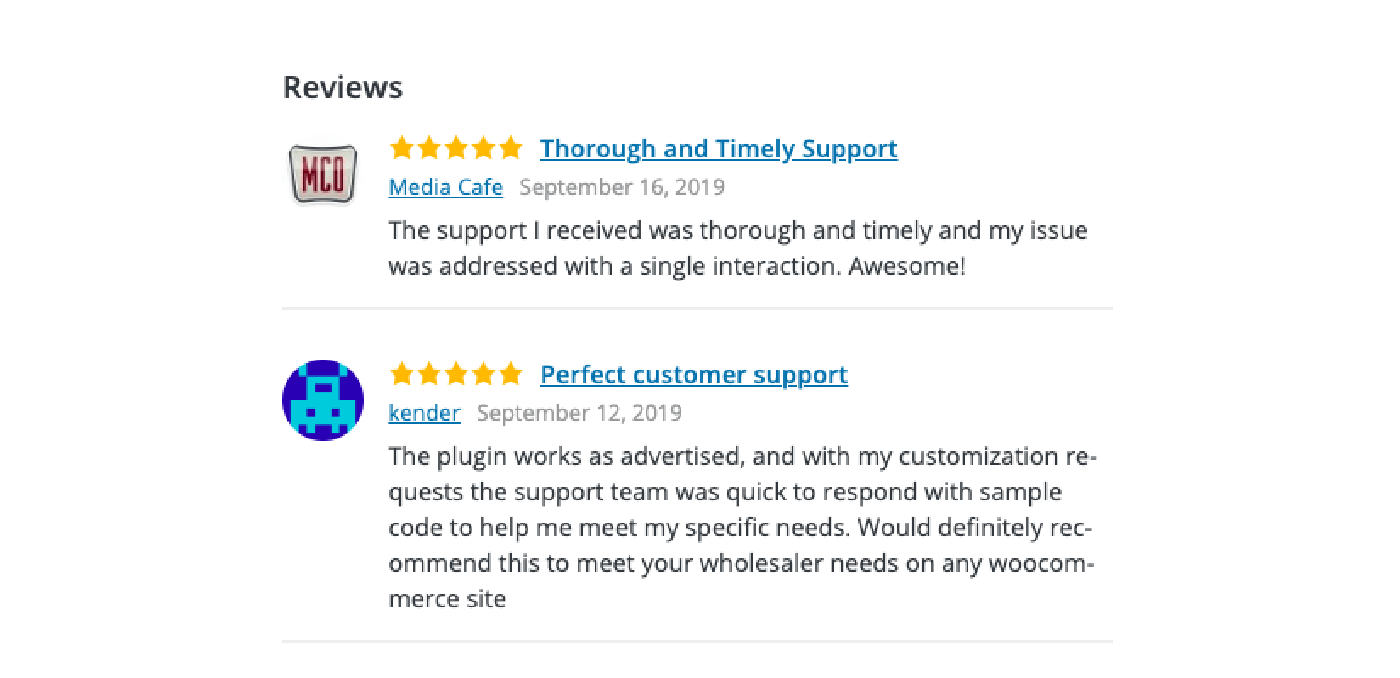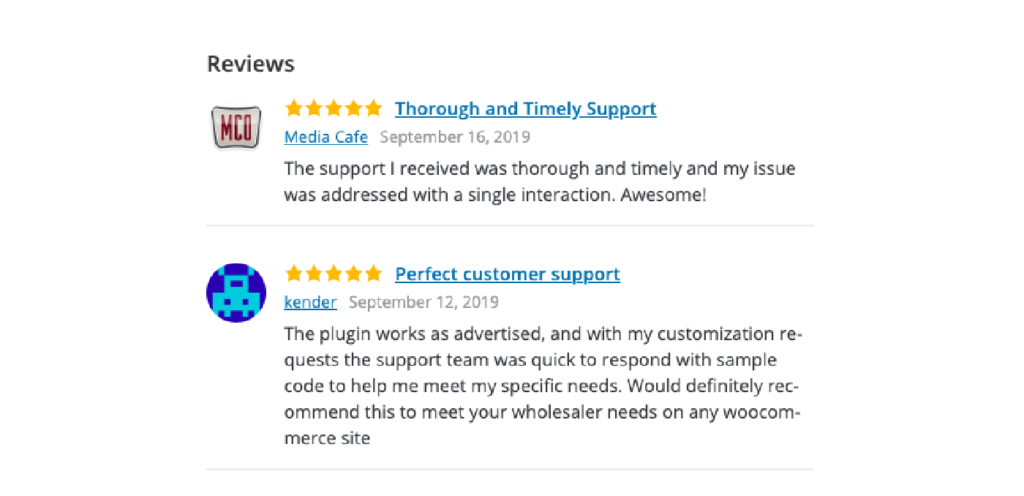 Can you delete reviews on Feefo?
Can I use Feefo reviews in Google PPC campaigns?
Absolutely! And, we'd say, you should! Feefo reviews when used in PPC campaigns improve Google ads performance, click-through rate (CTR), Google Seller ratings, conversions, quality score, etc. Your return-on-ad-spend (ROAS) increases while cost-per-click (CPC) goes down.
You can visit the Feefo website to incorporate reviews into pay-per-click campaigns. You can add the Feefo reviews to social media pages, make them show up in the buying cycle, or include them in emails, for the best results. Make sure the reviews relevant to the prospects show up to them.
Is it worth investing in a Customer review system?
A survey on online reviews say that 70% of consumers that look up a business online use rating filters. About 35% of these users prefer ratings of at least 4 out of 5 stars.
Various reputed companies testify that they have benefited greatly from their partnership with Feefo – in terms of having reviews and in improving the business as per needs – we do too. From the genuine growth in many industry verticals in various sectors and by the numbers, we would say that Feefo reviews helped too.
At the end of the day with "Anti-Trust" being prevalent in an online world – surely it is better for any brand to embrace these platforms to break through the barriers of resistance and tip the tables in your favour.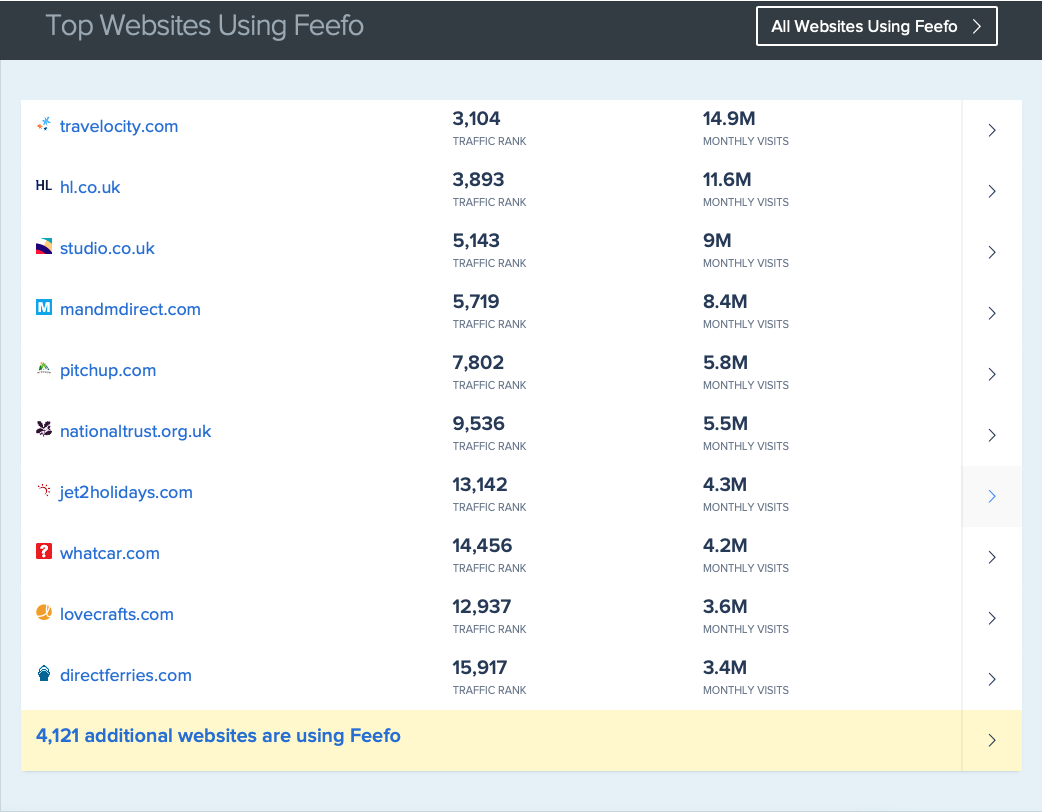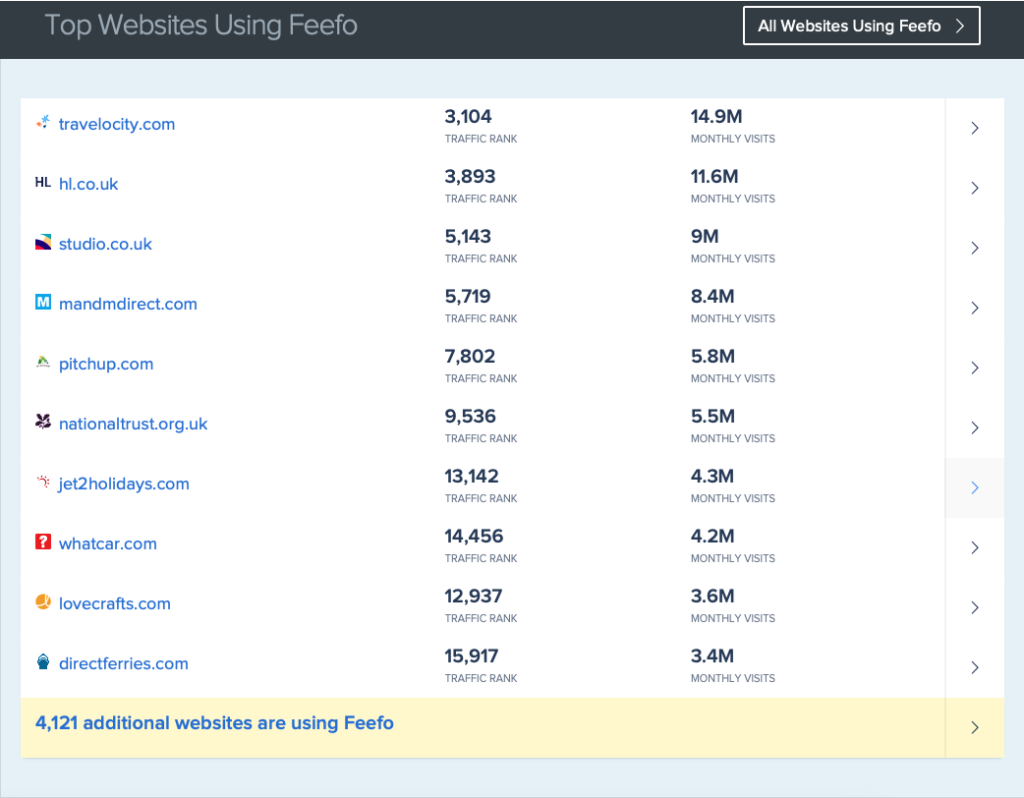 Can Feefo be automated into my e-commerce platform?
Yes!
And setting up Feefo automation for an e-commerce platform is surprisingly easy. The process is simpler than most
other customer review platforms
as per websites that observe the world of e-commerce critically. Feefo can be automated into an e-commerce platform to ensure prompt reviews from consumers, more sales, and spontaneous growth.
Are there any SEO benefits from genuine reviews?
96% of users from the UK rely upon previous reviews as per a study Feefo conducted 12 years into their founding. This number is staggering even to most marketing firms, but not so surprising if you remember the last time you looked up a business. Reviews usually are the pivotal factors in many sales we have seen this far and since Search Engines value User Generated Content above many SEO factors.
Many Questions, One Answer
Customer experience, customer engagement, and customer-business relationships are overriding, deciding factors in brand reputation. Reviews and feedback not only enhance these factors but also build interest and hope in future customers. The edge of the tools and insight provided by Feefo has been the renaissance and revolution to many brands.
Feefo speaks volumes on people's shopping behaviour, what they think about feedbacks, how reviews influence shopping behaviour. Google suggests that these reviews reflect consumer experience on a country basis. Feefo is a review platform recommended by Google and based in the UK.
For prompt, detailed and business-boosting reviews, we recommend Feefo too.