How to Use Visual Content to Enhance Website Conversions
Conveying your message to the reader requires several out-of-the-box approaches. And one of the most effective ones is implementing visuals.
Published March 3 2023
Content that lacks images appears dull and leads to readers leaving your website. On the other hand, the right pictures help grab attention, convey emotions, and build trust with your audience. With images, even the most blurry concepts start to make sense.
According to Brain Rules, Only 10% of the information that people hear stays in their memory. However, when the same knowledge is combined with a relevant image, individuals remember 65% of it even after three days.
Hence, it's essential to utilise images that enable prospects to experience content visually. The engagement ultimately helps increase your website's conversion rate as it establishes credibility with the audience. 
However, the process requires much more than cute pictures to improve website conversions. 
In this post, we will delve into the power of visual content to enhance website conversions and some must-know tips to get you started.
1. Don't Settle For Less
Some businesses think visuals don't contribute to overall success. And technically, this is true. Poor quality or irrelevant images will not benefit your marketing strategy in any way. 
When it comes to choosing images, you need to explore a ton of options. Simply searching on Google images and using whatever comes up on the top results is not enough. Instead, it's important to look for visuals relevant to your product/services and satisfy your readers. 
If you are an eCommerce page on Shopify, it's best to show your readers the potential of your product through images rather than telling them why it's worth buying. 
It is also a good idea to avoid 'out of focus' or blurry pictures. If you are not handy with a camera, consult a professional photographer to take custom pictures for your brand.
Another way to get high-quality resources is to check out stock photo sites. The readily-available assets are a convenient option for pictures. We suggest purchasing premium stock images rather than using the free ones that are almost all over the internet. Besides offering better quality, they are more unique and help convey the brand message more effectively.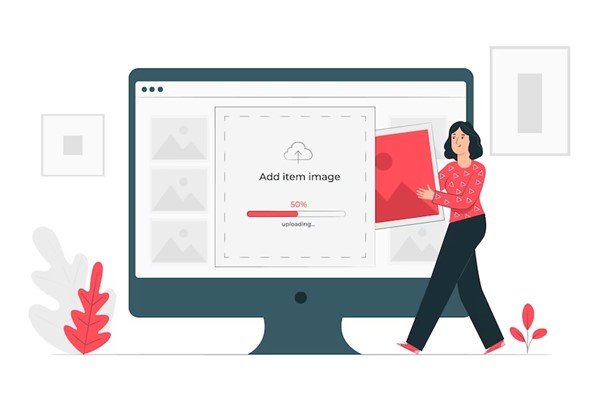 2. Images Are Key To Emotions
One of the essential key elements of understanding imagery is learning the art of hitting your customer's emotional side. 

Emotions play a significant role in converting your reader, and images are the key to unlocking them. Take the reader through a visual journey showcasing how your product can make their lives easier. And once you have hit the bullseye, the reader turns into a potential customer.
For instance, if you own a clothing brand, allow your customers to imagine themselves in different apparel through your imagery. Additionally, give them options for pairing your garments with different items.
Remember: it's all about taking the right image and placing it in the right spot.
3. Maximising Conversion With The Help Of Brand Characters
Brand characters, animated personalities, and brand mascots can boost revenue and customer engagement by up to 41%.
They are widely used in successful marketing campaigns by hundreds of brands. From KFC's Colonel Sander to McDonald's Ronald McDonald, the power of mascots can't be overlooked. 
They are fun and unique and enhance the engagement rate with the audience. They also help them understand the brand's personality, enabling them to take action. 
You can come up with different designs and ideas for your mascots. And remember to choose something that resonates with your brand's vibe.
4. Image Optimisation… The Secret Ingredient 
Image optimisation can have a huge impact on a website's performance, leading to more traffic and conversions. 
Here are a few tips to help you understand image SEO: 
• Give images a name that provides value and helps search engines understand their purpose.
• Write a brief alt text description to improve accessibility for screen reader users and search engines.
• Use tools to reduce the file size and improve page load speed for better user experience and search engine rankings.
• Add captions that provide context and add value to the image.
• Make sure to use the right format according to the type of visual content you are using. 
• Ensure your images look perfect and optimised for mobile devices as well.
5. Do NOT Overuse Visuals
Imagine you open a website filled with different pictures showcasing something entirely different. This not only confuses the reader but ruins their overall experience. 
When using visuals, all of them must have the same idea and meaning behind them. Your images help the users understand the science behind your offering. 
Visitors won't pay attention if they aren't aware of your brand's focal point. But once they understand it, it gets easier to make the final choice.
6. The More Finer Details
Nowadays, images are an integral part of high-ranking websites. However, with the competition growing rapidly, there are some overlooked details that you can implement to stand out from the crowd. 
Everyone uses white backgrounds as they are the easiest in terms of editing. But using natural backgrounds can help visitors appreciate your images. They spark uniqueness and offer a colour palette that white backgrounds don't.
Shopping for products online comes down to how a website visualises them. You are missing out if you aren't offering your customers the option to assess even the most intricate details about your product. And there are still a lot of websites that lack this crucial feature.
According to
Baymard
, 25% of e-commerce sites do not include product photos that enable users to visually explore and assess a product.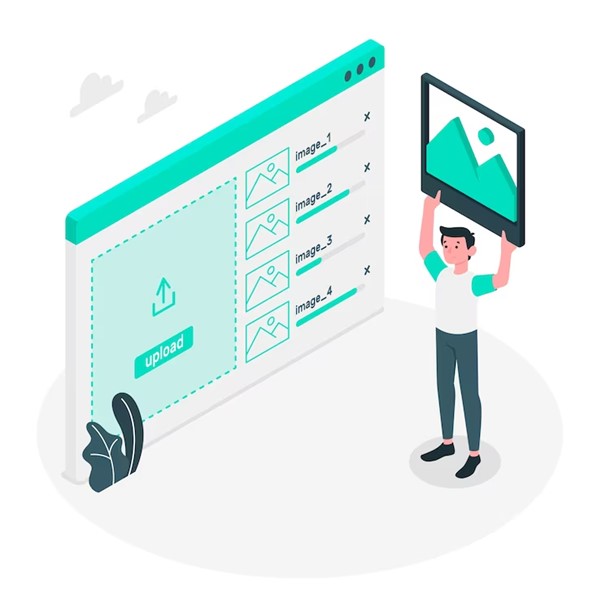 7 Strategically Positioning Your Images 
Placing images strategically on your website is crucial for creating a practical and visually appealing layout. Proper placement of images can draw the user's attention, convey a message, and provide visual interest.
Some of the best on page placements for images on your website include:
1. Above the fold: This is the first screen of a website that is visible to users without having to scroll. Placing a visually appealing image above the fold can grab the user's attention and set the tone for the rest of the website.
2. In the header: Adding an image in the title can create a memorable logo or header that sets the branding for the rest of the site.
3. Between paragraphs: Placing an image between sections of text can break up large blocks of text and make the content more digestible.
4. On landing pages: A well-placed image on a landing page can help reinforce the message and make the page more engaging.
5. In the background: Using an image as the background can add visual interest and create a unique look for the website.
8. Boost Conversions with Videos and Infographics 
Videos and infographics are effective tools for conveying information in an understandable and memorable way. They can play a crucial role in engaging visitors, resulting in enhanced conversions.
Your website's user engagement and bounce rates can both be improved by adding video content. They can be used to tell brand stories, showcase product demos, or offer informative tutorials. 
Infographics are yet another excellent tool for presenting visually appealing information. In order to increase engagement and interest in your content, they can simplify complex data and make it simpler and easier to understand. Infographics are useful for presenting data-driven insights because they can be used to highlight key takeaways and break down important statistics.
Conclusion
Adding the right visuals to your content is a skill that takes effort to master. Making readers stick to your content is not easy. However, getting your visuals right will help you get more conversions. Apart from utilising high-quality images, creating visually appealing infographics and incorporating interactive videos also help to effectively communicate your message and drive conversions.
Once you have implemented the right tips, you are prone to see a tremendous increase in your conversion rates.
Good luck!

Article In Partnership with StockPhotos.com