Google September 2022 Core Algorithm Update
Google has announced on the 12th of September 2022 of a new "Core Algorithm Update".
The official Google list of Core Algorithm Updates, shows that it will take up to two weeks to finish the complete roll out of their latest Algorithm Update.
The September 2022 Core Algorithm Update
A core algorithm update is announced by Google when changes are made that are large enough to be felt by publishers and search marketers.
The Official Google Search Central account tweeted the update announcement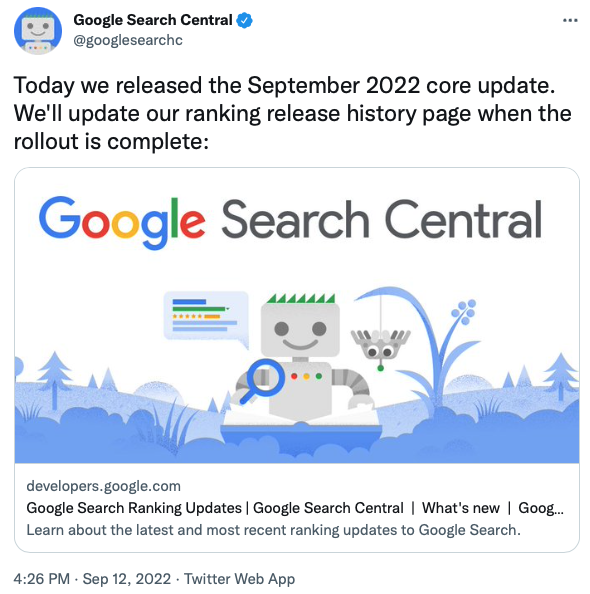 A Google core algorithm update is a change to multiple parts of Google's search algorithm.
While the algorithm is always undergoing daily changes, a core algorithm update tends to be more noticeable and delivers more impact.
As a brand or business owner you can expect the changes to the search algorithm to be seen within the next few days on your analytics as the changes are rolled out to the global data centres.
There is no confirmation from Google how the core algorithm update will impact the search results (SERPs) around the world and in different languages.
We would presume, that this core algorithm update will affect (SERPs) search results across most languages since these kinds of algorithm updates are more general.