Facebook have rolled out Messenger Rooms, which are joinable group video calls that make it easy to spend quality time with friends, loved ones and people who share your interests.
Create a room right from Messenger or Facebook, and invite anyone to join, even if they don't have a Facebook account. Rooms will soon hold up to 50 people with no time limit.
Messenger Rooms on Mobile…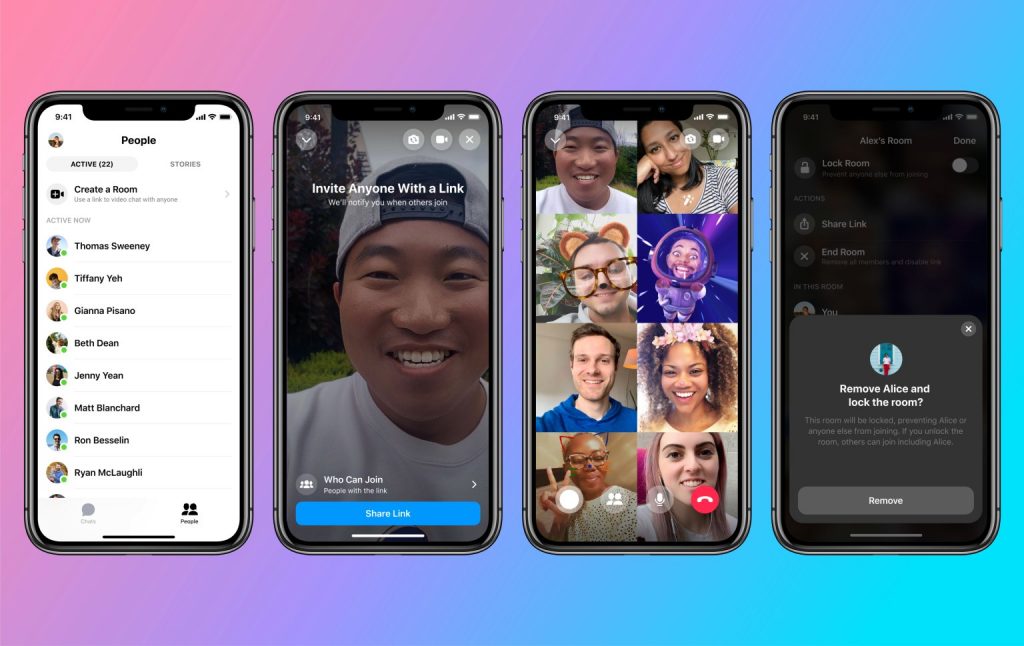 Host celebrations, organise a book club or just hang out on the couch with friends. You don't need to call someone and hope it's a good time or check everyone's calendar first. You can start and share rooms on Facebook through News Feed, Groups and Events, so it's easy for people to drop by. Soon we'll add ways to create rooms from Instagram Direct, WhatsApp and Portal, too.
Messenger Rooms on Desktop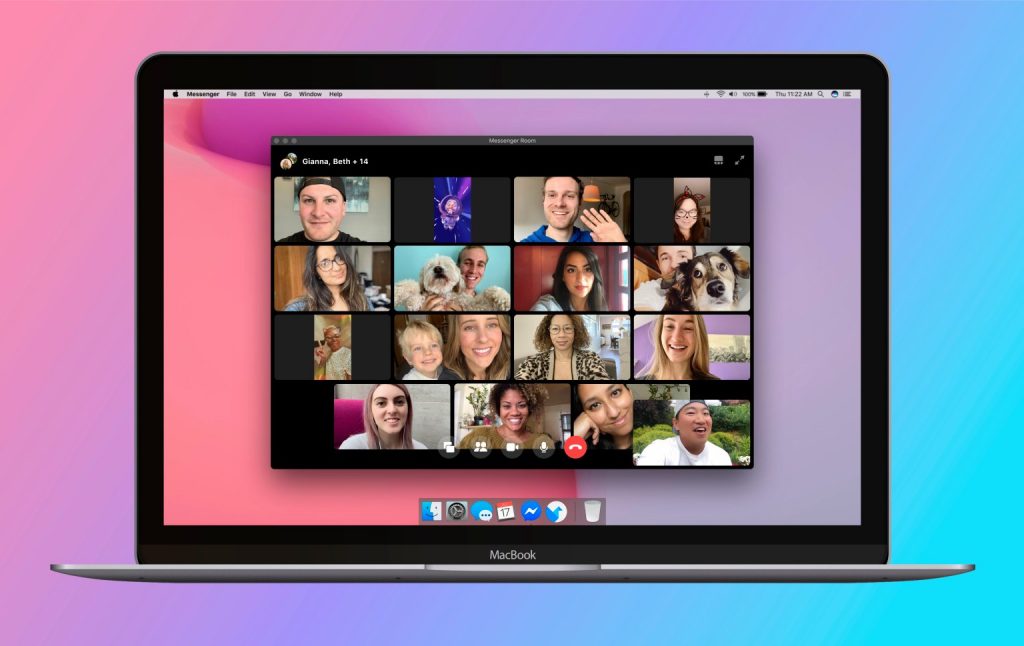 If your friends or communities create rooms that are open to you, you'll see them on Facebook so you can find things to do and people to hang out with.
When you're invited to a room, you can join from your phone or computer — no need to download anything to get started.
Messenger Rooms in Groups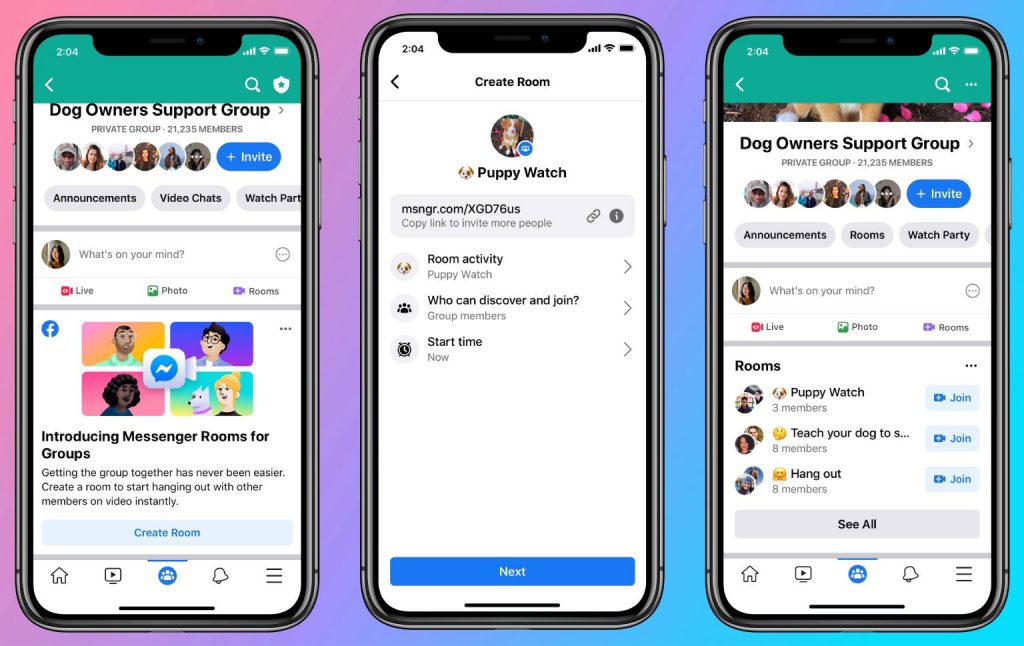 The Facebook community is turning to Messenger and WhatsApp more than ever to stay connected. Between Messenger and WhatsApp, more than 700 million accounts participate in voice and video calls every day, and the number of calls has more than doubled in many countries since the pandemic began. In some cases, the number of group video calls has gone up by more than 10 times.
New AI-Powered Backgrounds and Mood Lighting Filters
In addition to Messenger's AR effects, like bunny ears and aliens, we are starting to roll out new AI-powered effects to upgrade your Messenger video chats on mobile. We are introducing immersive 360-degree backgrounds that transport you to beautiful and iconic spaces, from the beach to a luxe apartment on the water. There are 14 new camera filters that offer ambient lighting to brighten your space and your face. We're also adding new AR effects, so you can celebrate birthdays or go stay-at-home camping with your friends.
Built with Privacy and Safety in Mind
Facebook have built Rooms with privacy and safety top of mind so you can feel comfortable connecting with your friends, family and communities.
Facebook don't view or listen to your calls, and the person who creates the room controls who can join, who sees the room, and if the room is locked or unlocked to new guests. The room creator must be present in order for the call to begin, and the creator can remove guests at any time.
You can report a room name or submit feedback about a room if you believe it violated our Community Standards. Reports will not include audio or video from the room since we don't view or listen to your calls.
Messenger Rooms is rolling out in some countries this week and will expand to the rest of the world in coming weeks, including the US. Facebook will continue to add features over the coming months, as well.