What is Facebook Messenger Advertising - Meta's new Ads and Messaging Tools for Small Businesses
Meta has been salutary and accommodating towards small businesses ever since how big they, in fact, are. For National Small Business Week, Meta for Business went over and above all precedented social media marketing privileges ever known to SMBs. [1]
Small businesses always had to rely upon the trifling email listings they had – that too, if at all they stumbled upon a few, let alone phone numbers. [2] [3] [4] [5]
It looks like Meta is here to absolutely bail out small businesses. Business messaging usage research commissioned by Meta lately opens new routes for us as marketers to start, manage, and create sales through customer conversations. Promotional messages on Meta platforms! [6]
Meta's May 4, 2022 announcement is the icing on the many slivers they shared out and have been big on the last couple of years. Meta understands why close to 3 of four people like to chat with the businesses they like or potentially would. [7] [8] [9]
How will a "WhatsApp Chat Ad" begin?
Out of all the lead generation facilities being introduced, starting a business WhatsApp chat from Facebook and Instagram ads may be the most viable. Meta guides you perfectly on this link or you can leave it all to us. [10] [11] The WhatsApp Business app is also bound to be fully equipped to create the full ad.
[1] https://about.fb.com/news/2022/05/national-small-business-week-new-resources/
[2] https://en.wikipedia.org/wiki/Email_marketing#Opt-in_email_advertising
[3] https://en.wikipedia.org/wiki/Email_marketing#Disadvantages
[4] Direct text marketing – Wikipedia
[5] http://www.pewinternet.org/Reports/2010/Cell-Phones-and-American-Adults.aspx
[6] Introducing New Ads and Messaging Tools for Small Businesses | Meta for Business (facebook.com)
[7] Small business growth with messenger | Meta for Business (facebook.com)
[8] Business News from Facebook, Instagram and Messenger | Meta for Business
[9] Introducing New Ads and Messaging Tools for Small Businesses | Meta for Business (facebook.com)
[10] Create ads that click to WhatsApp in Ads Manager | Meta Business Help Centre (facebook.com)
[11] Social Media Marketing Agency in Cambridge – One9Seven6
Meta Business Suite suiting up

The privileges Meta Business Suite frequently outclasses its unduly limited popularity among professional marketers and individual small business managers alike. You can manage messages, posts and stories, ads, analytics, etc. apart from more on this centralised portal.
Inbox and WhatsApp will now Empower Each other!
If you are already ahead of the curve with Meta Business Suite Inbox, handling Facebook Messenger and Instagram Direct customer messages, you can now harness the power of WhatsApp from the feature too. In this 'beta' phase, Meta will let you manage messages from WhatsApp across devices – more later as beta is hopefully awarded 'alpha'.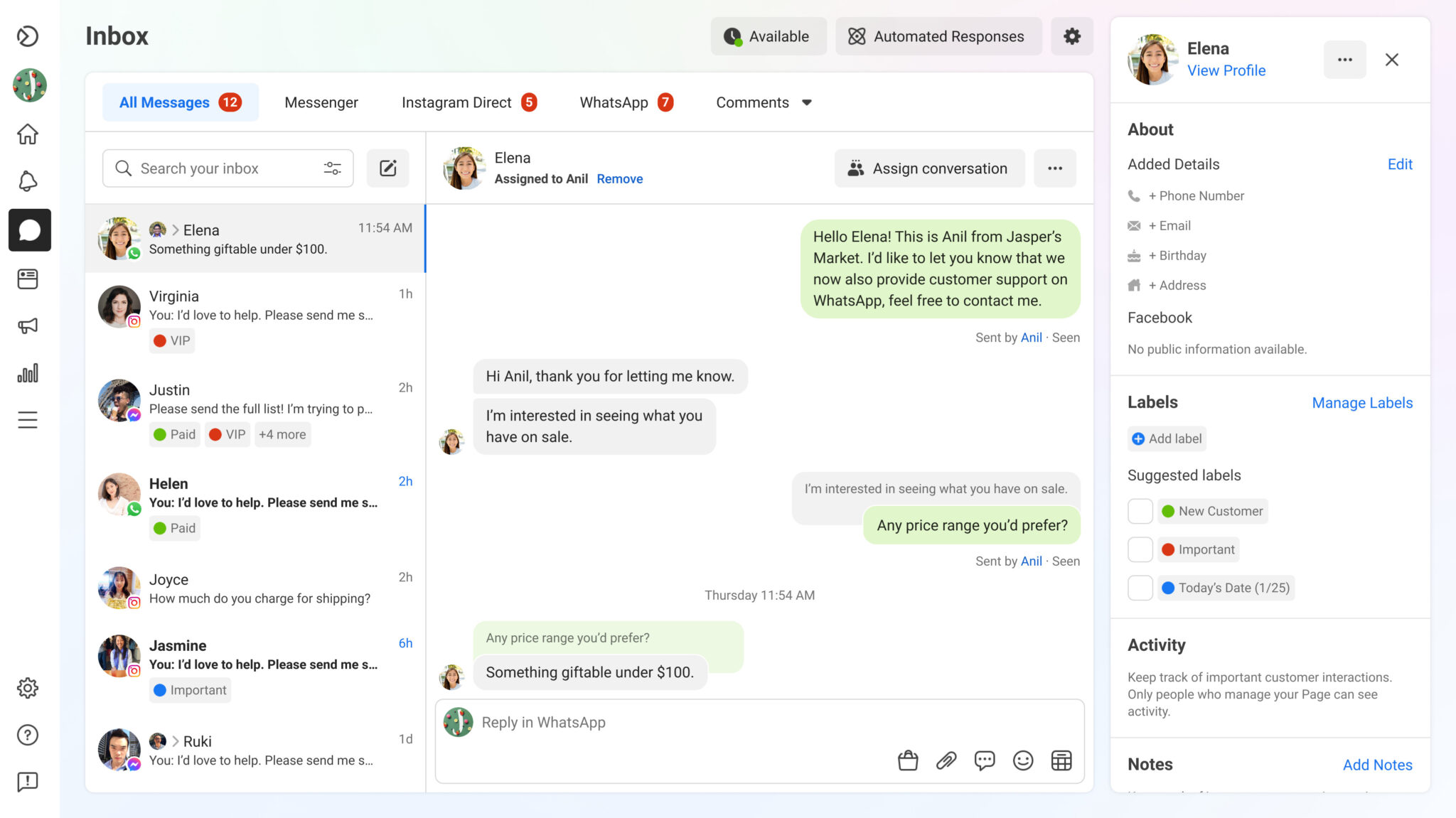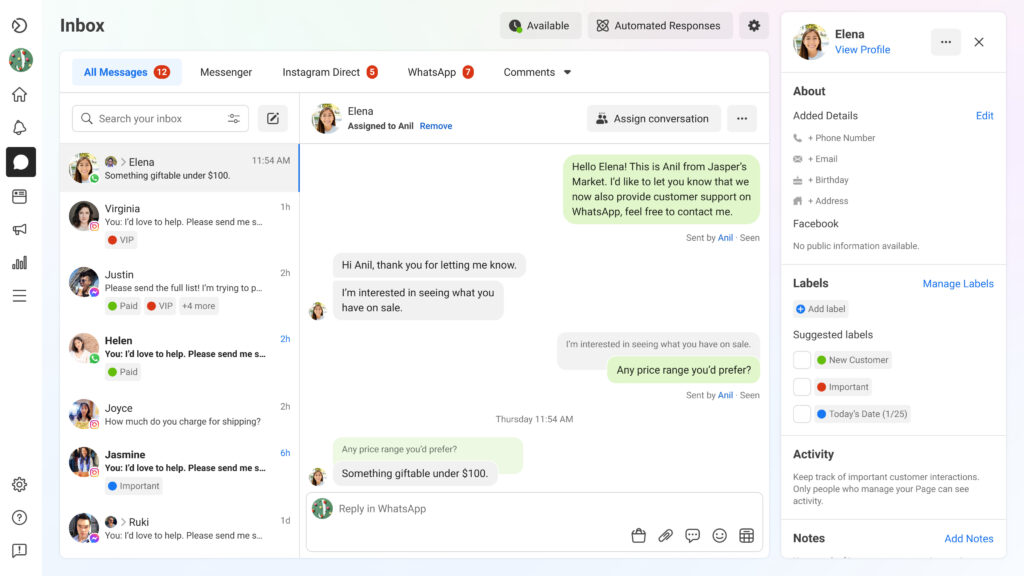 Messenger is not one to hold back
Meta will also be keeping Messenger up to pace by letting businesses send promotional message campaigns to prospects that opt-in. Indeed, the healthy internal rivalry among the different wings of one giant that becomes Meta is treating us, marketers, adequately well. We are never out of cards. We always have a ball in our court.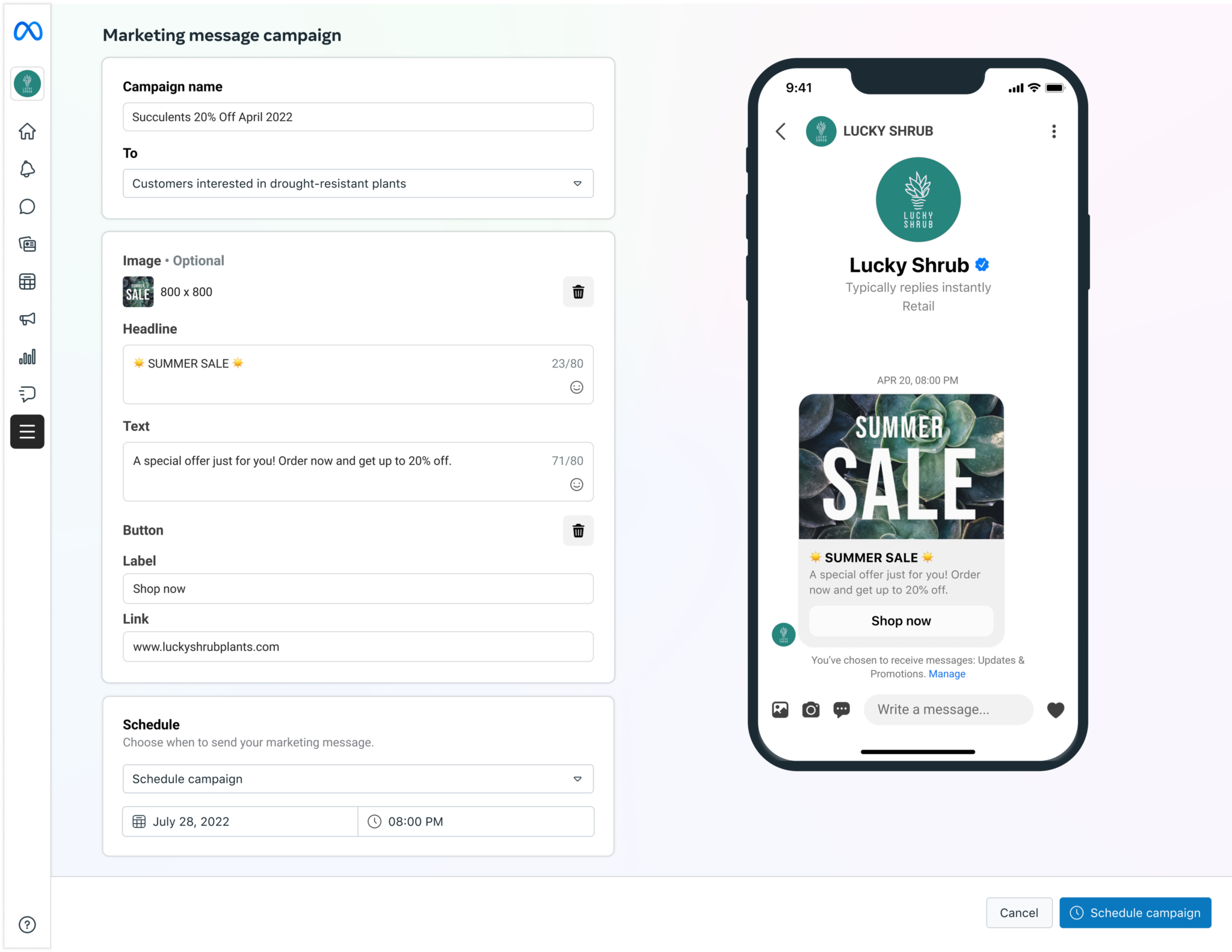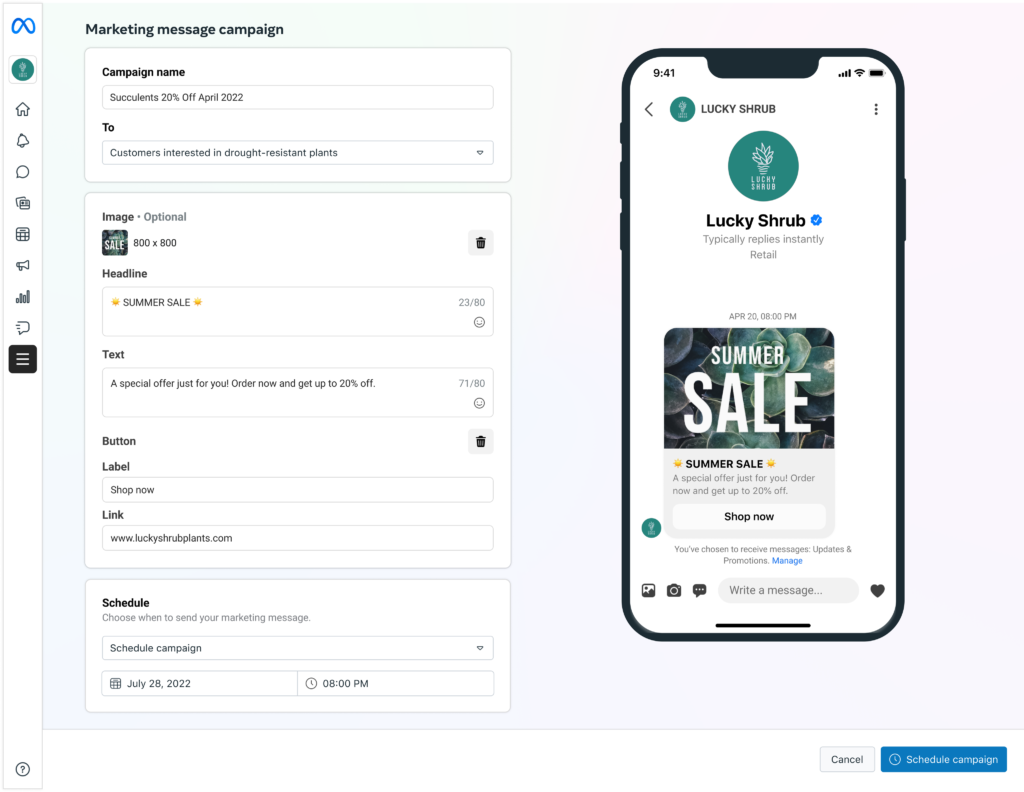 Our Speculation and Hypothesis
What Meta has spoken on May 4, 2022, opens not windows, doors, or gateways but a whole port of possibilities. It may transform advertising on all Meta platforms to the core. Customers can be communicated to, sales can be driven (or shipped), customer loyalty can be boosted, and customer satisfaction can be shot through the roof – and the sky will nevertheless not cease to be the limit. It is a multidimensional, multipurpose port, remember?
Not to be intimidated with the updates though, since we have you hedged. [1]
Started a long while ago
Meta did not just pop out the idea of using their messaging and chat systems for social media business marketing yesterday or yesteryear. It is no "roam", nor built in a day. Back in 2018, on March 1, Meta (then Facebook) introduced the new amenity to use click-to-Messenger ads. [2]
Some marketers observe was this action was the Facebook Marketing wing being fixed upon some notion. Only later did small businesses express growth that flew in the face of multienterprisal corporates. The update was accompanied by a call to action for marketers to use Messenger lists more. List building, lead generation, and customer acquisition were expected to be centred upon Messenger campaigns (both conventional ad campaigns and commercial message marketing campaigns). Meta (then Facebook) directed marketers to build Messenger lists to broadcast to users that have interacted with them before.
Engagement rate results of Messenger marketing campaigns were reportedly thumping great. Email marketing produced close to 20% open rates and 1% click-through rates (CTRs). These rates produced close to 1 clickthrough for 1000 sent emails. But while some studies concluded 70% open rates and 20% clickthrough rates, others estimated 88% open rates and 56% click-through rates. Facebook Messenger marketing was yielding circa 80 times the engagement email marketing ever achieved. [3] [4]
Manychat was one of the broadcasting resorts for Facebook marketers ever since.
[1] One9Seven6 | Hollistic Digital Marketing & Content Agency Cambridge
[2] https://www.facebook.com/business/news/start-conversations-with-your-customers-using-click-to-messenger-ads?ref=search_new_46
[3] https://manychat.com/blog/how-to-use-facebook-messenger-broadcasts-for-customer-engagement/#:~:text=Messenger%20marketing%20campaigns%20typically%20average%2088%25%20open%20and,spam%20and%20more%20like%20an%20established%20consumer-brand%20connection.
[4] https://mobilemonkey.com/blog/facebook-messenger-statistics-facebook-messenger-marketing


How to Expand your Messenger List?
While Meta facilitating Facebook Messenger advertising is an exciting new prospect, it can be a daunting new challenge too, without adequate guidance and well-directed guidelines.
The good news is that the Facebook Messenger list is like the "secret ingredient soup" – you just need to know what the secret ingredient is. The ace in the hole is that you can build and expand your Messenger list using some of the similar techniques that you use to get people on your email list.
Lead Generation, Lead Magnets, and Customer Acquisition Tools
A Messenger marketer could always offer a lead magnet, for example, when someone sends you a message they are added to your Messenger list. Just as email lists once burgeoned relationships with customers, Messenger lists could oblige too. Businesses of all sizes could pencil in end-to-end management such that they are refashioned to generate and manage leads from Messenger marketing campaigns. It would be a shame not to harness these statistics.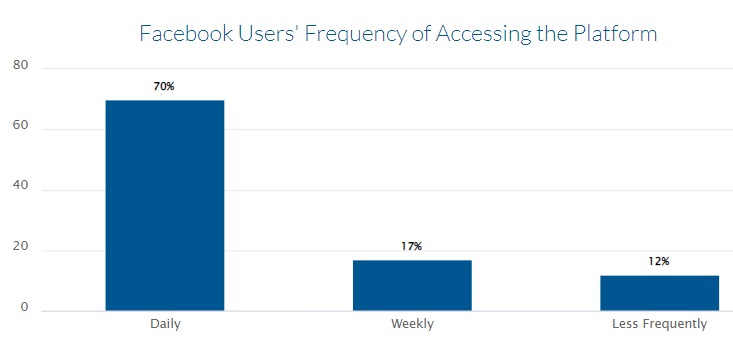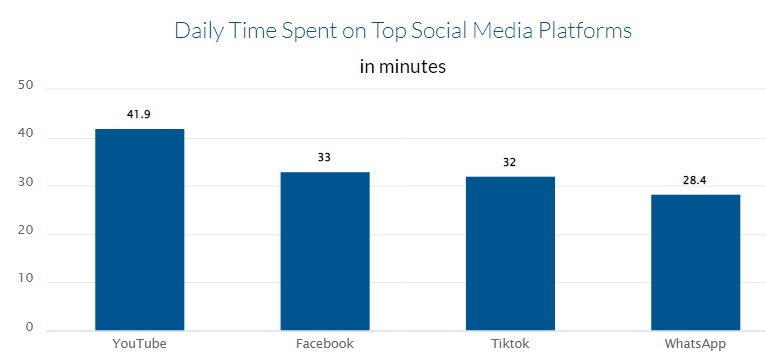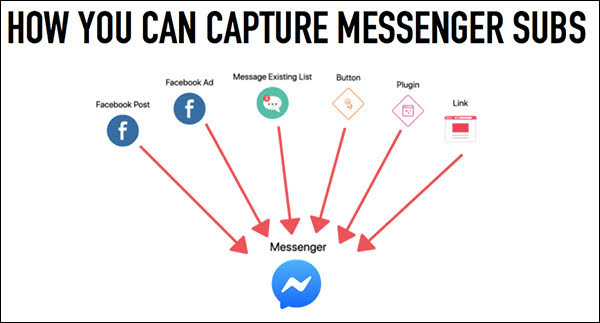 Now, the lead magnet need not be necessarily content, though oftentimes they are. They range from blog articles to videos, informative to entertaining, and direct to 'somewhat beating around the bush, only with kills along the way'. They can be specifically targeted with coordinates of age, societal dimensions, geography, and usership. Yet they can also be an offer that people just cannot help but propagate – challenges, hashtags, exciting offers, limitedness, or the infamous "more people you gather, the more you get" campaigns. A lead magnet is meant to be anything from a magnet to a loop. Website chat widget, links to chatbots, captivating landing pages, Facebook send-to-Messenger ad campaigns, Comment Guard, and checkbox plugins are considered elementary. [1]
Though the latest announced testing phase is barely more than an MVP,  businesses are allowed a "Get Quote" button that goes on the business Instagram profile. The "Get Quote" button may be used as stickers in Stories too.
The update also promised lead filtering in Lead Ads Instant Forms and partner integrations to directly incorporate information on a lead into your CRM. With the latter, your customers will be surprised at how prompt you are on follow-up. Once the user is carried through the Lead Ads Instant Form, they can be presented with content exclusively relevant to them as a tailored target audience. Creative visual content is encouraged too.
The essence of the May 4, 2022, Meta bulletin:
( 1 ) It would be easier and more cost-effective to find, add, and manage people on your Messenger and WhatsApp lists.
( 2 ) Broadcasting is effortless.
( 3 ) Broadcasting and content are will be more personalized than ever. It will feel as though it was personal messaging. They will engage and hence convert.
Yet Why the Guesswork?
Only a couple of years ago, this same social media firm that was Facebook Inc. back then, faced criticism for having set up limitations and bans on its marketers and campaigns – the real funders and fundraisers of the platform that is free and always will be. The openness observed now and Meta's welcoming attitude towards small and medium businesses leaves us doubtless that those days are passed for the company policies.
The May 4 piece of news leaves us with more questions than less. Could we, as marketers, run specific types of campaigns to build a Messenger list? How do people opt-in to be on these lists? How easy is it for them to opt in? What actions do they need to take to opt-in? How do we facilitate the options? What can marketers do to encourage people to opt-in and be added to our Facebook Messenger lists? Would there be check boxes that people take alongside a lead form? Can we offer lead magnets in the same way we might do to get people to opt into our email list? Could a user be added to our list because they visited the business page or have messaged you previously? How long will people stay on your list? 
For All We Know
For all we know, we will know a lot more by the end of July. There was this "unavailable page" hovering on the Meta News page. [2] We will take your leave for now at that.
[1] Drive New Facebook Messenger Contacts with MobileMonkey Lead Magnets
[2] Business News from Facebook, Instagram and Messenger | Meta for Business