June 2021 was a very important revamp time for Google Search Engine Pages. Google announced these changes – the Core Vital Updates – through their blogs and tweets, while Analytics and Search Consoles reflected where they are going.
Let us delve deep into what Google is trying to achieve with the June 2 Core Vitals Update, its features, and implications. We will also discuss what kind of websites will be affected, how it will impact your SEO ranking, how to recover from the update hit, what the update will do to small businesses, and much more; leaving no stone unturned.
Later today, we are releasing a broad core update, as we do several times per year. It is called the June 2021 Core Update. Our guidance about such updates is here:https://t.co/e5ZQUA3RC6

This will be followed by the July 2021 Core update. Here's more information about that…

— Google SearchLiaison (@searchliaison) June 2, 2021
What is the Core Update? What is the June 2021 Core Update About?
Core Updates are the minor changes Google makes in their algorithms just about every day and can involve only specific parts of it and specific industries. These changes can impact Search Results greatly and are aimed at increasing the rank of good content that satisfies the queries better. As end users of Google Search we seem to forget that Google Search is a product and like all products they need updating to stay relevant and to offer users the best UX (user experience).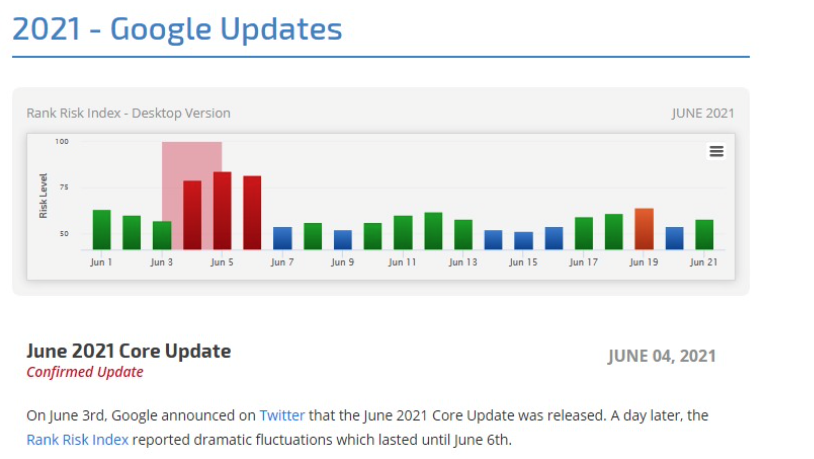 It is also worth noting that Google Core Updates are not aimed at judging your content but at the quality of Google Search Engine Result Pages or SERPs itself. This means ultimately that the content Google considers better will be ranked better. That is why you may need to make changes to your content; or may not, depending on how flexible your existing content and metric stats are to such 'best-practise styled changes from Google.
The metrics for your site will be analysed by the Search Engine as expected – not one metric or aspect in particular, but the overall quality of your site. Your metrics may show changes in traffic and/or rankings, depending on the content, links, and everything there was before.
But then "panic" is not the right modus operandi right now, especially since July will bring with it more updates and could hurl all your uninformed and poorly sorted decisions into the dustbin. So, keeping a cool head could mean everything now. Consider this a beta phase until at least the July updates bring more into the scenario – Google is testing and tweaking. There would be changes in the future – very near future, considering it would be a matter of almost just a month.
The rollout and upcoming updates will also make more changes appear by August; so let's just say you'll be having a pretty busy third quarter this year.
So… What is Google Core Web Vitals?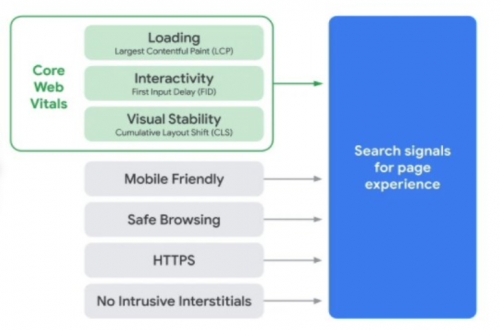 LCP, or Largest Contentful Paint would functionally replace First Contentful Paint or FCP, the time taken to load the first element in a page. Webmasters have manipulated this essential metric by designing a 'loading bar' or other elements that retain the audience long enough to get ranked higher based on FCP.
Now that LCP would measure the loading time for the largest element on the page, the overall loading performance of your page. The ideal LCP that provides the best user experience should occur within 2.5 seconds of when the page first starts loading.
This would improve the experience of users remarkably and would demand webmasters to deliver appealing and useful content within the first 2.5 seconds of user experience.
First Input Delay or FID is a web vital that skillfully quantifies something as abstract as the interactivity of a website by measuring the time taken by the website to respond to a user's initial interaction, like the click on a link or button. The best FID would be 100 milliseconds or less.
Visual stability is expressed by CLS or Cumulative Layout Shift, and it can be tricky for some websites and a complete win for others. If your website does not involve many layout shifts through the experience of a user, then your CLS score would be good. But if the elements on a page annoy the user by unexpectedly shifting frames, CLS will get the website into trouble henceforth. A CLS score of 0.1. or less is preferred for a good user experience.
Here is our take on it: Google simply wants to make sure that more and more of the users are directed to the pages that are useful to them and that the users should get a meaningful experience within the amount of time they spend on the websites Google presents to them.
How Do You Measure The Impact Of Google Core Web Vitals?
Google does offer a direct
Search Console
where you can test the vitals of your page, but if you want to do the math, we will discuss them too.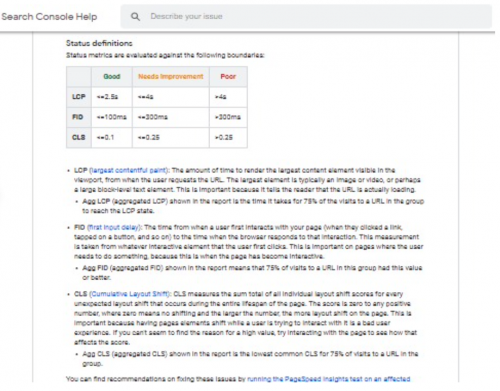 Other tools include:
Lighthouse,
PageSpeed Insights,
Chrome DevTools, and
Chrome UX Report.
Field tools you can use include Chrome User Experience Report, PageSpeed Insights, Search Console (Core Web Vitals report), and the JavaScript method.
Lab tools include Chrome DevTools, Lighthouse, and the WebPageTest.
Field tools include Chrome User Experience Report, PageSpeed Insights, Search Console (Core Web Vitals report), and the JavaScript method.
Lab tools are not feasible for FID since it requires a real user.
Field tools you can use include Chrome User Experience Report, PageSpeed Insights, Search Console (Core Web Vitals report), and the JavaScript method, just as LCP.
Lab tools include Chrome DevTools, Lighthouse, and the WebPageTest, just as LCP.

Will The Latest Updates To Google Core Web Vitals Affect SEO?


By the look of it YES!, Google is asking webmasters to find a perfect balance amongst Content Quality, SEO practices, and User Experience. This is the only answer to the popular question.


The Features and Nature of the June 2021 Update
Since it is a core algorithm update, we cannot be sure as to which woof pulls which warp. It is hard to isolate the right pairs of causes (updates) and effects (metrics). Unless you have tested the shades of nuances well enough separately, there is no telling if it is the SEO techniques, the backlinks, or even the direction of content. The trick here is to compare with the best competitors in your niche/industry.
Now, even if you decide to make an "informed" decision by collecting and analysing all the facts and figures put across the internet, the hurdle here is that there is not enough data, given that the update is literally "core". The changes are to the core, and many pattern rules of the past may not apply.
To find new patterns, you'll need more data, which we neither can expect from just the past fortnight, nor the next, owing to the upcoming July 2021 Update.
What we can say for sure is that any content that is SEO optimised over the top with a focus on a broad audience group is demoted.
As webmasters, we have always known that over-optimising content can prevent your audience from seeing the value of your content, therefore negatively impacting your organic search rankings. The headlines, bullet points, call to action, query solutions, etc. are the culprits if your SEO planning gets too technical and steers away from the organicness of the content. Google never wanted that happening and will be discouraging the mentality even further.
How To Avoid Being Impacted
Understand it as much as, as deeply as, as thoroughly as possible – we couldn't stress enough, however if your reading the article dated June 24th) then you already on the back foot and need to react.
Google Artificial Intelligence and Machine Learning (AI & ML) will be more efficient in fine-combing out websites. This development must be rooted in the fact that Google's 2020 Web Spam Report, states that they find 40 billion spam pages per day – a 60% increase.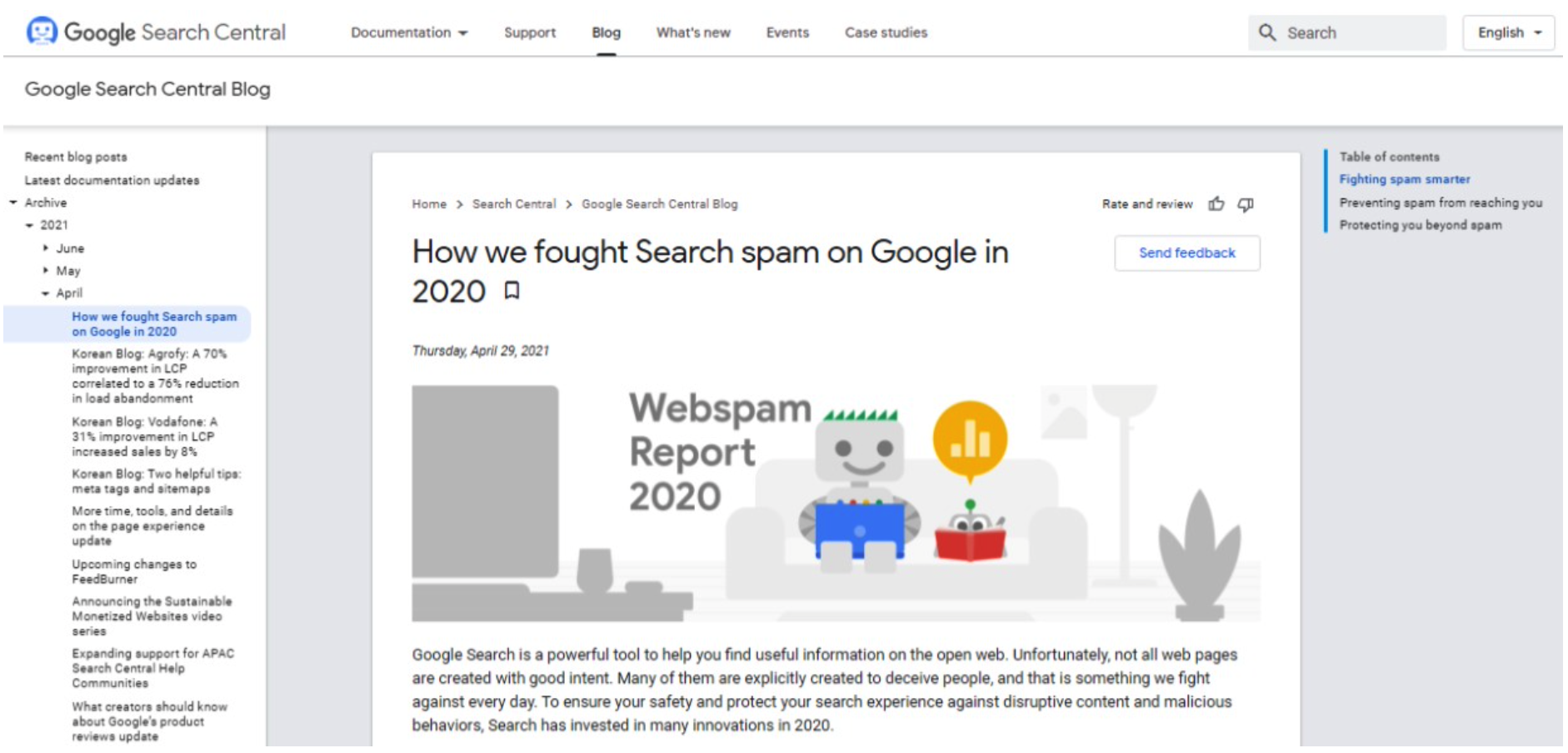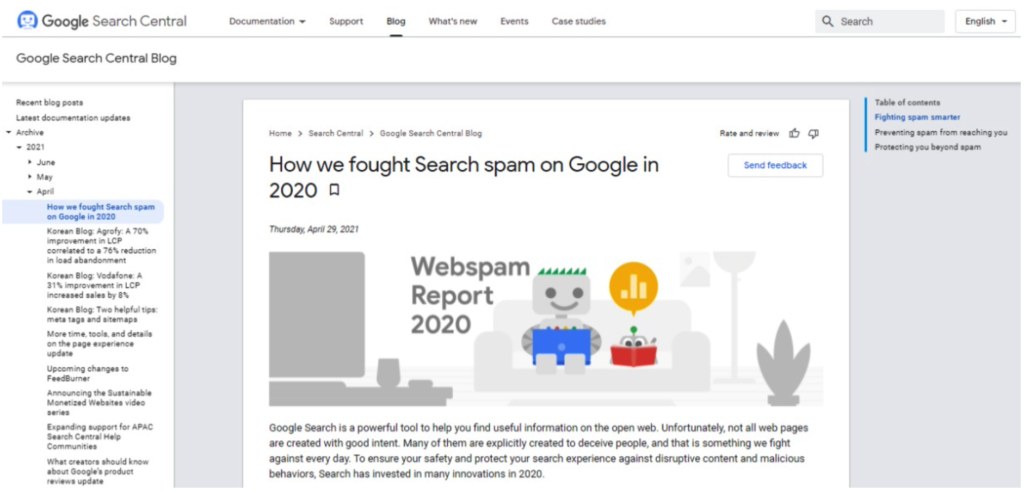 The June 2021 update is far from unexpected – so far that you must be wondering why your SEO teams (in-house and external agencies) were not planning for this while we had the last 12 months. We knew since May 2020 that this was coming and Google delayed the update many times due to the COVI19 Pandemic.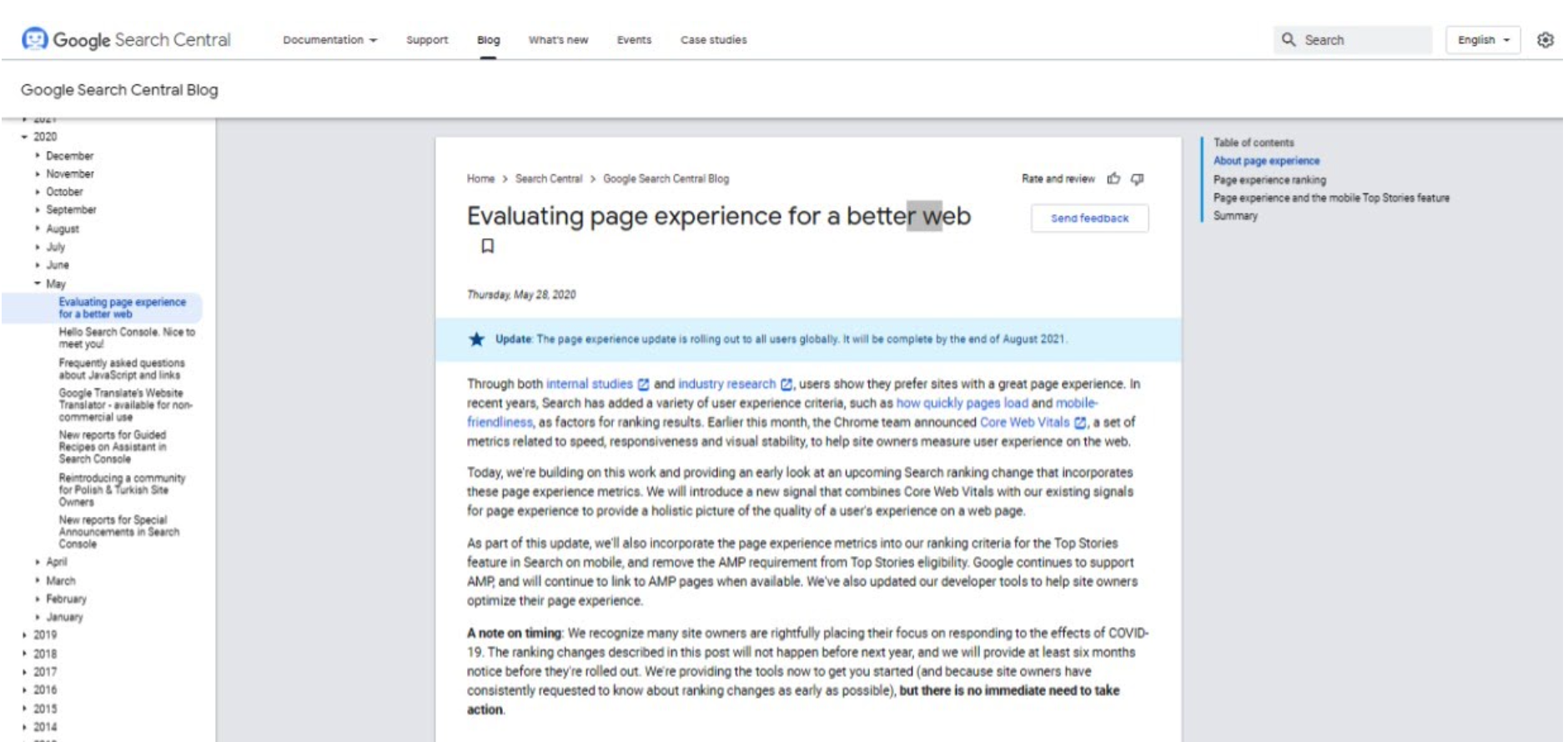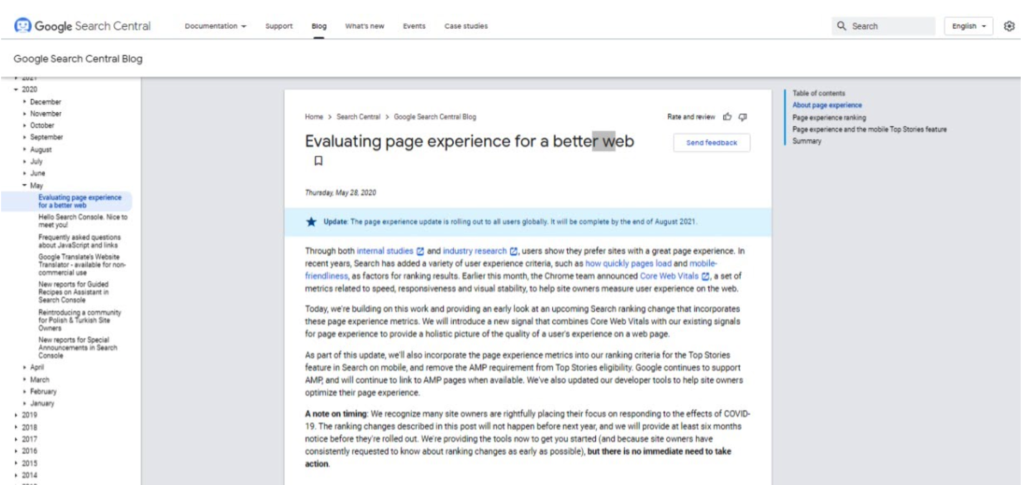 While "panic" may not be the best response, you may need to react better while the July update is zeroing in. We began our clients process for this current change in January 2021, and all clients have seen a positive increase in new SERPS. At One9Seven6 we can help you react to this Core Vitals Update, and help assist in resolving issues for your website regardless of its size. Our process is very thorough and dependant on size of the website our team will undertake a full site audit and the report back on what's required for fix the issues from slow website hosting to many other elements on your site we do not leave a stone unturned when it comes to the Google Core Vitals update.
Additional to this we are able to advise on generating organic SEO traffic, paid Search (PPC) Paid Social, Social Organic,  and many other elements within the 360 of Digital Marketing.
How The July 2021 Update May Impact Your Business And Prove Fruitful For Small Businesses
Why Are We Saying This? Because we're not always nerdy. We go for the simple things like setting the Google Developers Blog aside for a while and read the regular Google Blog at times. And guess what we found – there are many hints teasing a better inclination towards small businesses from Google; some subtle, some very explicit.


Google offers small businesses better opportunities to:
show customers what you offer,
get discovered across Google,
add products to their Business Profiles,
create video ads in minutes,
find resources tailored to your business type and digital experience,
show customers the services you offer,
accept and deliver orders better,
help customers find the products you sell, and more to come.

Summing it up, we could say that Google wants Webmasters to satisfy the queries of users, avoid shady practices, and avoid purchasing backlinks. Maybe that is all they want, which means, you're good to go as long as you comply.
Google wants a better user experience and wants you to facilitate that if you want to rank higher. In other words, Google is trying to say, "if you don't look good, we don't look good." If your agency or SEO expert has not even raised this with you THEY SHOULD have, if your in-house team has never heard of this then be prepared a storm is coming and it comes in a time when turbulence is the last thing business owners need after iOS 14.5 and iOS15 impacts on Paid Social/Facebook Ad's.
Speak to our team and book your Google Core Vitals Audit.
Please use the form below to contact us.