With 5 different ad formats to choose from, knowing what type of TikTok ad format best suits your business marketing objective can be quite challenging for first-time TikTok marketers.

Most businesses even stop to wonder if TikTok Ads are even worth the hustle in the first place, but thats what people thought about Facebook Advertising and look at that now…. if anything TikTok has learned from Facebooks platform and offers you a new audience.
Our job as an agency is to "empower & educate" about this new option to Paid Social Media. To help you understand the ad options open to you we have broken down the "The 5 TikTok Ad Formats" for you so you have a better knowledgeable to make a decision on.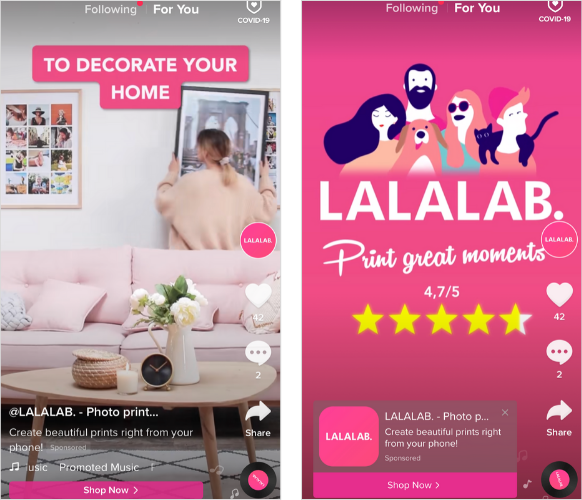 1. TikTok In-feed Ads
These are the ads that show up natively as one scroll down their feeds. These types of ads are common with established platforms such as Instagram and Twitter. They are also the cheapest ads you can run on the platform.
TikTok users interact with in-feed ads as they would with normal, non-sponsored clips on their feeds. This means that your ads can get engagement features such as likes, comments, and shares. To leverage the power of in-feed ads, you need highly relevant and engaging content that will have any scroller stop and listen.
Unlike all the other ads discussed in this article, in-feed ads are available to many users. The rest are left for brands and businesses with bigger budgets. They currently cost £6.3 per CPM (approx dated 08/03/2021).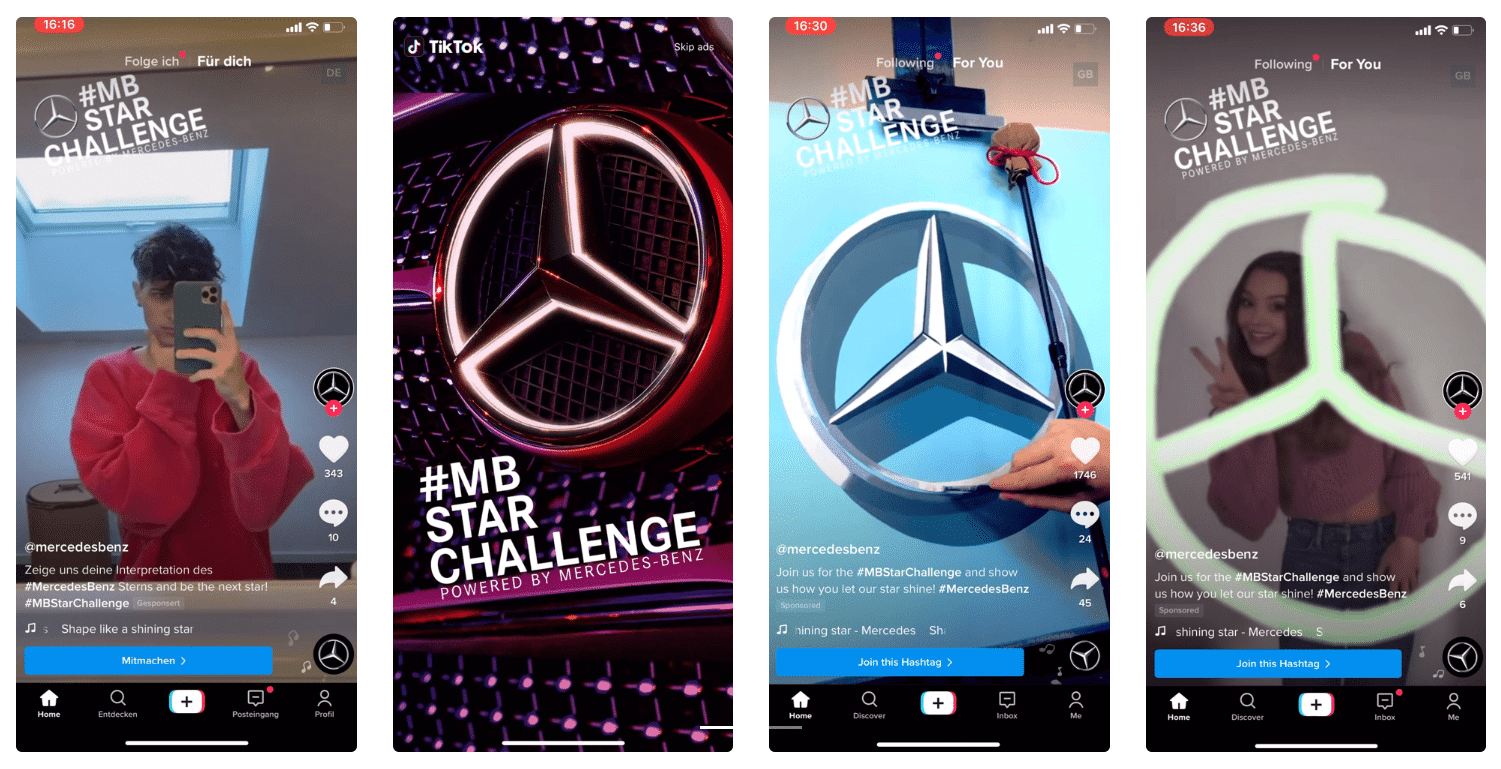 2. Brand Takeover Ads
TikTok takes the game of takeover ads to a whole new level. While we have profile takeovers in other social media platforms, Takeover ads allow you to take over a whole category for a day.
Brand Takeovers are full-screen ads that appear immediately when a user opens the app and visits a particular category. Unlike in-feed ads, TikTok Brand Takeover ads are more direct.
These types of ads come at premium pricing, starting £32,700 per day. This is so because only one brand can takeover a category per day. For categories with millions of impressions per day, this pricing is justifiable.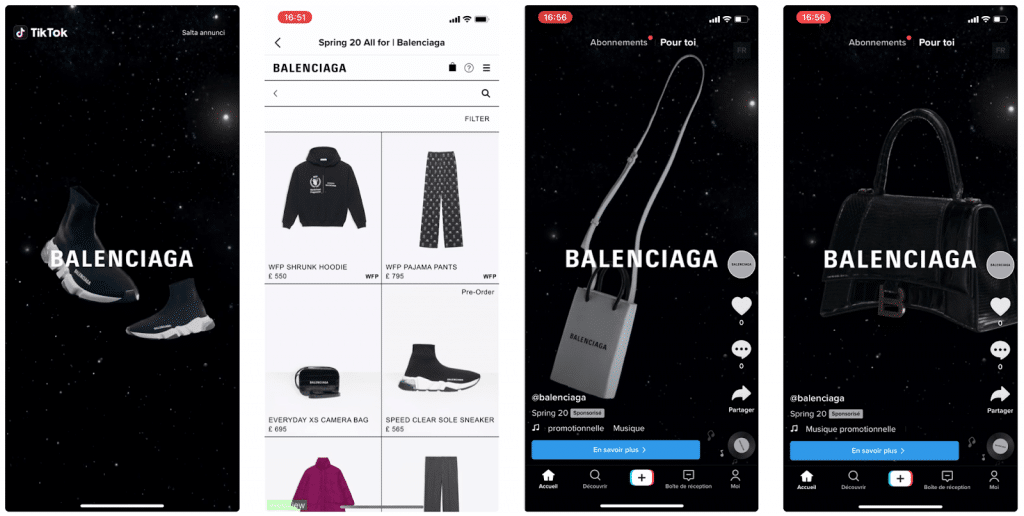 3. TopView Ads
These ads are similar to Brand Takeover ads in every possible way, the only difference being that Topview Ads are only shown 5 seconds after the user has opened the app. Also, this is the only ad format that allows you to create longer video ads, up to 60 seconds long.
The videos that utilize these formats are played in full-screen mode and make use of auto-play.
4. TikTok Hashtag Challenge Ads
Challenges are at the heart of TikTok. They are powerful ways of starting online movements that many people would want to subscribe to. We've seen organic TikTok challenges go viral, completely changing the dynamics of the business or brand involved.
Now with Hashtag challenge ads, you can boost your own challenges, attract thousands of submissions and generate millions of views. If your challenge campaigns become quite a sensation, you can even get press mentions and Television interviews, helping you to grow your brand beyond the confines of the platform.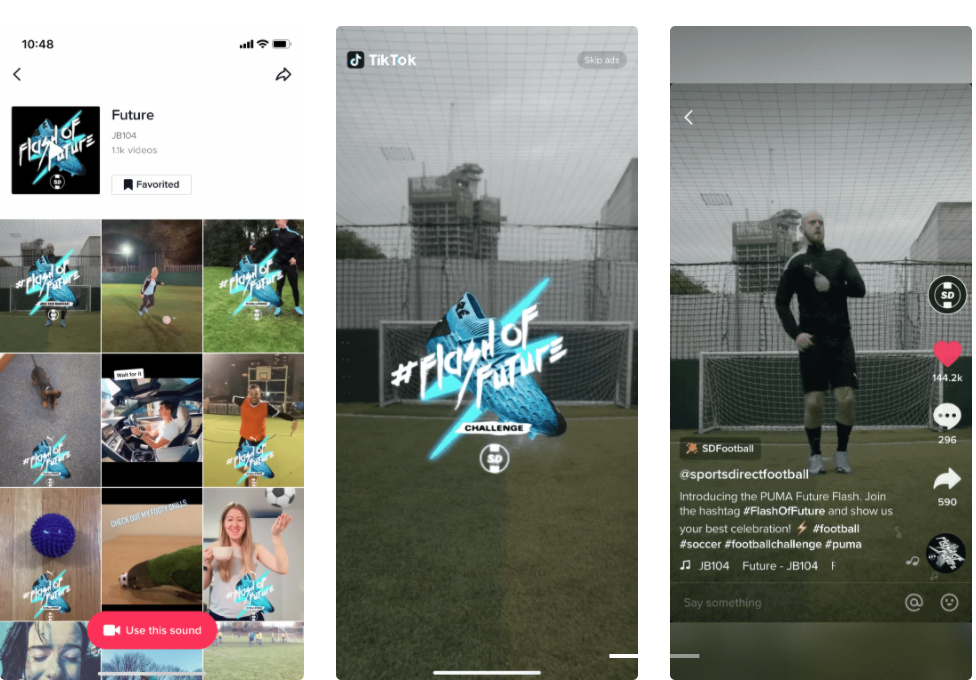 5. Branded Effects Ads
With these ads, you get to leverage TikTok's most powerful Augmented Reality, AR, and Artificial Intelligence, AI-powered creative tools to improve your videos. From AR filters, stickers, lenses to branded shareable effects and custom filters, you're practically limitless.
Branded effects on the platform have a lifespan of 10 days, but if many people use them, they can really give your brand quite a boost.
Still Interested?
If you would like to know more about TikTok Ads head on over to our dedicated page, and if your still uncertain about making the jump to a new platform at the very least get the "TikTok Pixel" (it's FREE) installed so it can start learning about your website visitors.